Welcome to 4Heros
4Hero's is a manufacturer of quality custom keepsakes. From Military and Veterans Groups to Athletics and National Parks, we are your go to supplier.
We work with other military organizations such as  the American Legion, Military Order of the Purple Heart, Disabled American Veterans, Elks National Veterans Service Commission , Paralyzed Veterans of America, Marine Corps League , Pittsburgh Veterans Affairs, National Veterans County Service Officers Association, Veterans Assistance Commission, Medal of Honor, Vet Jobs, Veterans Museum and Memorial Center, World War II Museum, Remembering the Brave Foundation, National Veterans Wheelchair Games, Operation Troop Support, and many others.
We are a nationally licensed vendor of the VFW, ELKs, B.P.O.E. and the US Air Force.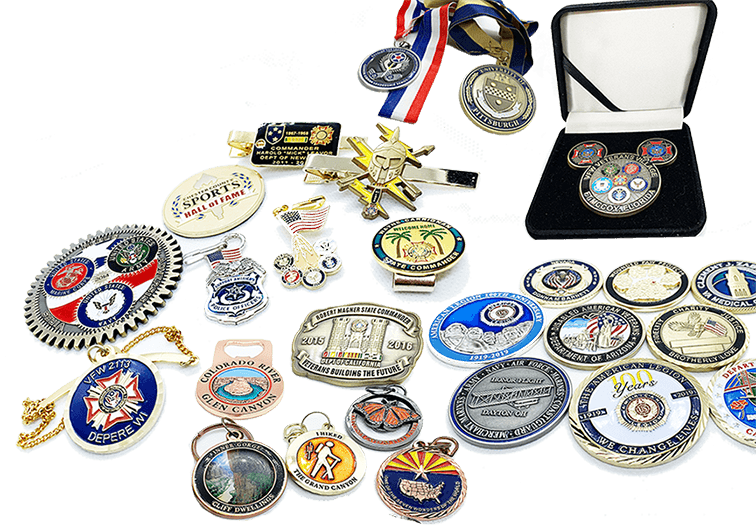 Custom Metal Products for every occasion
Team Sports, VFW, Air Force, Elks, National Parks, Honor Flight & More
There is no cost or commitment for us to work up a design for you.
Based on your logo, our customer service representatives will make recommendations as to which manufacturing process will work best.
After your design is created, we will provide you with price breaks for the quantity you are interested in.